IMAGE PEOPLE is a full service media production company that builds dynamic brand and marketing vehicles for its clients.
We believe an organization needs  something more substantial than 'vision', something deeper than 'brand'…  It needs a core purpose!
At IMAGE PEOPLE, we challenge the thinking behind our projects; operate as trusted agents to create application and integration, that defines, inspires and transforms.
We place your visions on a new marketing platform by offering unique turn key strategic solutions with the latest applications in media production and proprietary entertainment technologies.
01.

 Research

To achieve long lasting customer loyalty and to attract new clients, your company has to differ itself from the rest.  We must fascinate the consumer to get into his mind to discover his special desires.  Memorable quality is achieved by having the right approach, at the right time, in the right place, to the right person.

IMAGE PEOPLE takes the time to develop an in depth understanding of you and the current market to develop this approach.
02.

 Design

Once we have thoroughly researched you and your clients, we design the appropriate media production solution for you.

This includes pre-production materials for scripted interviews, shooting strategies for live events, wire-frames for dynamic websites, and visual thought boards for for your brand's graphic designs such as logos, brochures, and other presentation materials.
03.

 Produce

We put our research and design ideas into action to produce your media presentations using the latest technologies in video production, web design, and graphics to give you a polished product that stays in the mind of your clients.

In addition, our social media marketing strategies ensure that your image will be disseminated on multiple media channels to reach broad audiences across various platforms.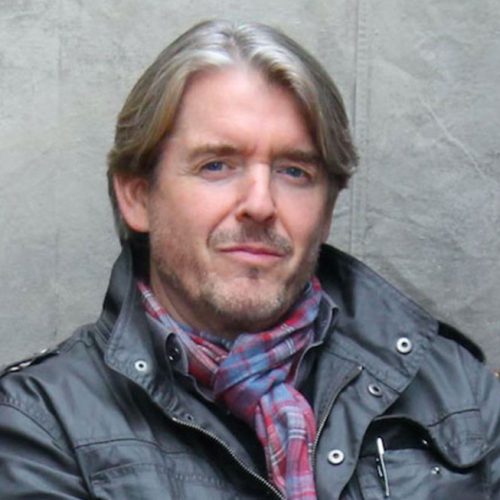 Shawn Barrett was always intrigued with the film industry from an early age and worked on several productions in England including Reds, Chariots of Fire and the Dr.Who TV series in several support services from making coffee to being a PA. His official career in entertainment started as a lighting and special effects designer at Disney Imagineering in 1979. He left Disney to study business at USC. During which time, he worked as a line producer on more than 40 music videos and on ABC World of Sports. A landscape lighting design project soon expanded to an 'A' list of celebrity clientele, which eventually forced him to leave his studies. After his lighting company completed the design for the Iconic St. James Club Hotel in Los Angeles, he returned to Europe. In 1998, he won the European Entrepreneurial Prize in innovative tourism attraction design for a multi-media dome shaped theater. In 2002, he launched Image People in Spain and continued to spearhead international multi million dollar contracts as a senior executive with award winning Hollywood entertainment companies including: Landmark Entertainment Group, Soundelux, Edward Technologies, Miziker Entertainment Group as well as their clients.
Hard-working, with a result driven 'can do' attitude, he motivates highly skilled teams. In the last 34 years, he has worked in all areas of production, from PA to producer to director and has been involved in hundreds of productions in over 18 countries with twelve years hands on experience in the Middle East. He is experienced in TV and Film Production, live events, theme parks, location based environments, branded sales environments and systems engineering i.e. AV/ sound/ lighting/ special effects/ interactive media support technologies.
His hobby is mentoring new talent and promoting art and the international Art collection BOTART from the Island of Mallorca - see: www.botart.org
He speaks -: French, English, Spanish and a polite understanding of German and Catalan.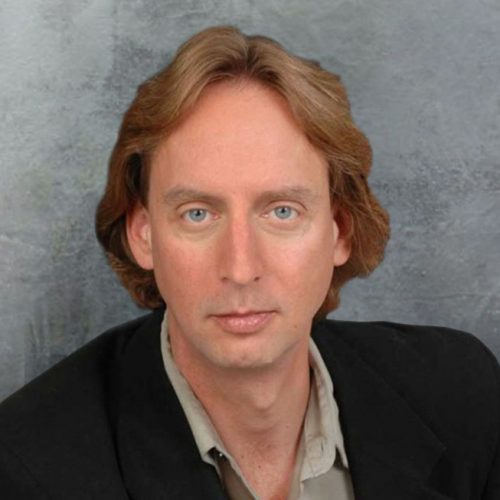 Steven Lenchner has over 20 years experience in Production Management and Accounting for television, film, and live events.
In the late 1980s, Steven joined Imero Fiorentino Associates – a renowned lighting design firm – as Production Manager, where he managed a staff of eight Television Lighting Directors. He continued working on diverse projects, including the lighting of the opening of LA's California Plaza. That project included the lighting of two huge skyscrapers and a large water garden, positioned atop Bunker Hill.
Steven continued working the business side of television production throughout the 1990s, working as a Production Manager, Associate Producer and Line Producer. His production work includes The Oscars, The Emmys, and a multitude of game shows, talk shows, reality shows and sporting events, with budgets ranging from several thousand to several million dollars. More recently, he also worked as Executive Producer for A&E's popular television show, Criss Angel Mindfreak.
Hobbies: Fused glass art and design!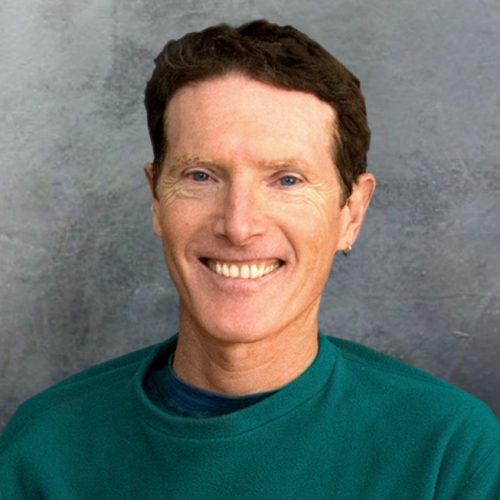 Born and raised in New York City, Peter Darmi is a cheerful medley of Composer, Sound Designer, Recording Engineer, Record Producer, video editor, and AfterEffects master.
Among his many awards and Platinum records, Peter is proudest of engineering Grammy award winning albums for George Benson, Natalie Cole, and BB King, and nominations for Lou Rawls, Mose Allison, and Gonzalo Rubalcaba for which he was nominated Best Recording Engineer.
He's also scored and sound designed national TV spots for Duracell, Porsche, IBM, Sprite, Nick at Nite, and Datek.
Hobbies: Mountain Climbing!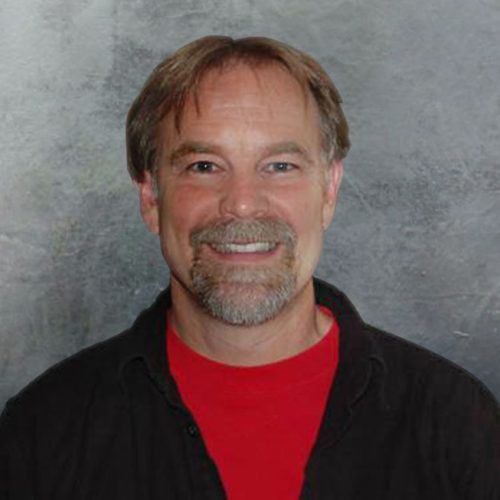 With nearly 50 years in the Entertainment Industry, Eddie Barber is a multiple Emmy Award -winning writer/producer/director/cameraman/inventor/actor/activist/teacher.
He has twice won the biggest contest in the history of MTV for directing (Music Videos for Madonna & Michael Jackson). Most recently he won $20,000 for a Mannequin Challenge he directed.
He has also shot more than 400 MTV Music Videos, dozens of Network TV Shows (including "Pee Wee's Playhouse" & the "Rosanne Show"), Major Motion Pictures (including "Stand and Deliver" which was nominated for an Oscar), numerous National TV Commercials as well as thousands of other projects.
He has invented many industry staples including the Emmy award winning Camera Boom/Crane/Jib, the Emmy award winning EZ Prompter (TelePrompTer) and the Multiple Emmy Award winning 24p that allows Video to replicate the look of film.
As a humanitarian, he has 3 times gone into burning structures and come out with strangers and 3 times pulled strangers out of overturned vehicles. Additionally, he was instrumental in getting a law changed that cuts down on smog, traffic, congestion and crime, and benefits every person in LA.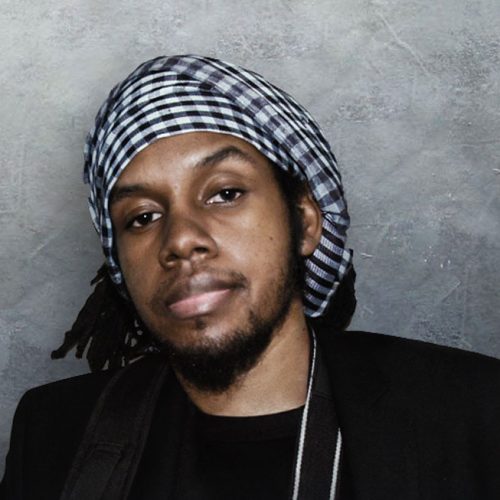 LP began creating at the age of 8 experimenting with digital composition, having the distinct privilege of both his parents being Software Developers, as well as photographers & thespians; it has been of great benefit incubating in an environment where both logic & abstraction were welcome.
His early start helped, but it is his passionate engagement with the field that continues to pay off; Since 2010, LP has been awarded the Glimpses In Time Juror's Award in Photography (2010), the Graphic Arts Award for e-retailer NewEgg.com (2012), had his artwork shared by Netflix's Marvel's Daredevil (2016), been interviewed by France's Inter "Vivre en vrai et vivre en ligne" (2014), commissioned to design the logo for the Neukom Institute at Dartmouth College (2011), featured in National Geographic's documentary "Original Sin" (2016) and a member of the Pasadena Society of Artists and a official Comic-Con professional.
LP's travels throughout Africa to Botswana, Zimbabwe, Kenya, Mauritius, South Africa & Tanzania; Europe to Belgium, Italy, France, UK & the Netherlands; & Mexico have also granted him a cultural fluency I reflect in his work.